MZ-Switch Charger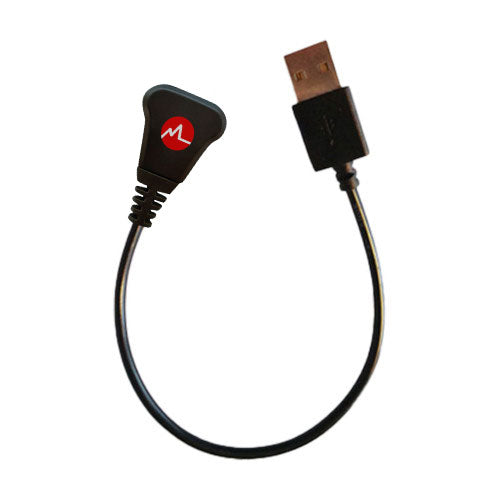 Keeps you charged and ready to go. The MZ-Switch charger is built to charge through your USB computer port only. One full charge keeps you going for up to six months. 
Connect the USB charging cable to the back of your MZ-Switch and charge for up to 45 minutes.
To protect your battery we don't recommend using a 9 volt charger - plug it into the USB port in your computer instead.
A full charge lasts up to 6 months - depending on how hard you go.
Battery charging lights: Pulsing red = no battery. Pulsing green = fully charged.
You'll get a handy notification when you have less than 20% battery.
You can also check the battery level in the Workout screen whenever you like.